Did you live through the Great Depression?

Did you grow up in the Bronx?

Are you a combat veteran of the Korean War?

Have you reconnected with your old army buddies?

Did you go to college on the GI Bill?

Are you an alum of CCNY?

Are you or were you a NYC high school teacher?

Did you retire to Florida?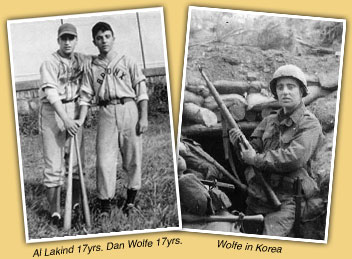 I have done and been all of these, and in my retirement I've written three memoirs about the horrific, the curious, the touching, and the hilarious parts of my journey through life.

If you have experienced these things, or similar ones, I think you'll identify with my books and reflect upon memories of your own.

If you're a veteran (from any war) whose life was changed by your military experiences, read my memoir Cold Ground's Been My Bed. You weren't alone in having many contradictory feelings, and it's good to laugh and cry about the absurdities and horrors we all went through.

READ MORE...